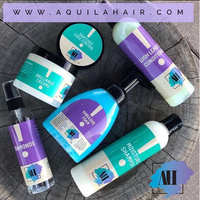 Aquila Hair: Where Perfection Meets Hair
Aquila Hair has developed a quality product line suitable for all types of hair. Our moisturizing products leaves hair soft to the touch, does not cause product buildup, and helps restore hair to it's natural brilliance. Adding Aquila Hair products to your regular hair routine is a decision you will not regret.
SHOP NOW
Follow us on Instagram @aquilahairco
Use the tags #aquilahair & #phinessehim for a chance to be featured on our IG page!